Harvest CEO Leaving a Legacy After 3.5 Years
Listen to Keren's interview with Humans, on Rights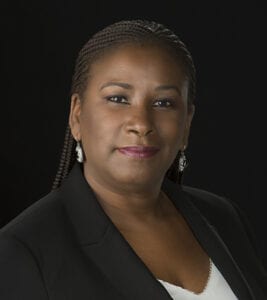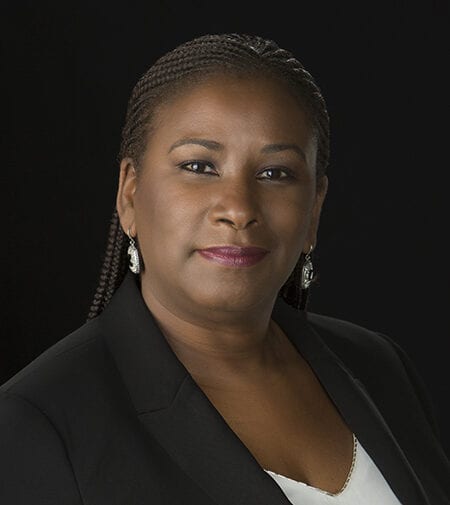 A Look Inside an Amazing Job
In September of 2021, after three and a half years at the helm, Keren Taylor-Hughes will step down as CEO of Harvest Manitoba. You may not have heard or seen her in the media, but she has been a CEO such as Harvest has never had before.
The Only Choice
When the CEO search started in 2017, the Board of Directors felt it was time for a CEO to fulfill a new mandate; to put in place the systems and practices that would allow the organization to function, grow and succeed for next 30 years.
The Board chose Keren Taylor-Hughes (KTH) for two reasons. They knew of her background and professional experience in Change Management – a recognized discipline that helps staff, management and whole organizations transition from 'established systems that got us here' to 'new systems that will take us to where we have to go now.' And because she served on the Board of Directors of Canadian Food for the Hungry, they knew Keren was devoted to fighting hunger with the drive and integrity to fulfill their mandate.
Despite an in-depth CV of education and expertise applicable to the job, when describing the important aspects of her new role as Harvest CEO Keren said, "I realize I can't fix most problems on my own. My natural tendency is to collaborate, to reach out to others and build a team. Our greatest strength comes from the people who work here. They need to be cared for. They need to be respected. They need to be heard. If I can make sure they feel valued, then things will continue to grow and evolve."
Behind-The-Scenes Achievements
These behind-the-scenes skills and responsibilities did not make news. But they made a difference. The excerpts that follow are a few examples of her quiet leadership.
The Clean Sweep
"After three months of observing and assessing, I thought we needed to stop, pause operations and clean our entire building from top to bottom, together. And that's what we did. It's a 100,000 square foot of building. 85,000 of it warehouse. We all came in jeans, emptied our offices, swept, washed and reorganized. I wielded a broom. My husband helped build some walls. It was important for staff morale. They work so hard all the time, and their workplace had become, worn out. It was important for the staff to know and understand early on that this new person, their new leader, had heard their concerns and was paying attention. It was a great way to start my tenure by saying, 'We're all in this together. Let's clean.' It took 4 days, and we were all the better for it."
 Training For Life
"Because of my 12 years in child welfare, I know that most of the children who go through that system, live lives that are in disarray for lots of reasons. Education and going to school is never the priority. They're more focused on things like safety and shelter.  So, when they leave the system, many lack the tools they need to be successful in work and life.
Harvest had begun a training program. I really wanted to build it out with a focus on youth 16 and up who hadn't finished high school. They would come in, learn how to work in the warehouse. Food handling, shipping and receiving, and life skills like confidence, personal responsibility, teamwork, how to be productive and successful. If you can sustain yourself, you won't need to rely on a food bank. It was important for me to build that. To me, that was a great opportunity. We identified some generous donors and employers who wanted to help these young adults get good paying jobs to prevent the cycle of poverty and reliance on government support. "
From Pencils to PCs
"We're one of the most highly rated, donation efficient non-profits in Canada. And as the fourth largest Community Food Network in the country, we have always spent as much of our donor dollars as possible on getting food to those who need it most.
In my role as CEO, I sat on the Food Banks Canada Network Council, representing our province at national meetings. I got to meet and share information with colleagues from across the country, and as I did that, I realized everyone had a warehouse management system. They had strong donor systems, and many different computer-based systems. I'm saying, "We don't have any of those things at Harvest." And they're looking at me in amazement, "That's' when I realized there was a big gap. That's probably the biggest issue that really came to light. Technology helps. Not just making it easier, it makes us better at what we do. With more information, we can be more efficient, and feed more people. Food Bank technology has many forms and uses, and I've been chipping away at that over the last three and a half years. It was possibly the lowest hanging fruit for getting us to be more effective, and able to move forward.
Again, thanks to a very gracious donor, we've been able to update our computers and upgrade our Microsoft Office systems, so we are all on the same platform, and new technologies have integrated calendars, planners and meeting tools for better organization and collaboration. Now we're putting a new logistics system in our warehouse. We upgraded our donor recognition software. This is commonplace for non-profits and charities across the country. This is the kind of CEO stuff that I love. It's made us much more responsive to our donors and public needs today and in the future."
Food for Learning
"It's hard to imagine that there are lots of young children in Manitoba who don't go to school, but there are. And studies prove that if a child isn't committed to school by grade four… odds are they never get an education. But, if you can find a way to keep them engaged in primary school, the chances of them finishing high school are quite high.
I wanted to start a weekend food program for children in need. I met a Nurse Practitioner who had an idea for a program called 'Breakfast2Go.' The concept was to partner with schools that have modest income families with high-risk primary grade kids and provide them with two child-friendly breakfasts and some snack foods for the weekend. They would come back to school on Mondays better fed and ready to learn. And it really motivated them to be at school on Fridays to get those meals. That's how the Breakfast2Go got started in my second year.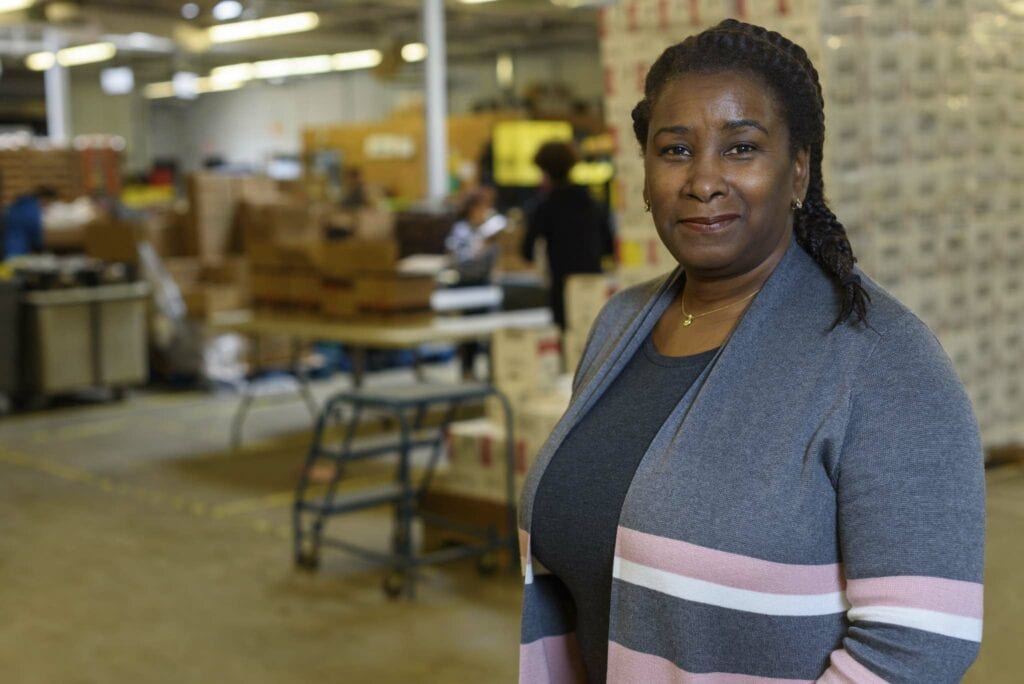 In the past three years we've put a lot of effort into feeding kids. Breakfast2Go is 'fuel for learning' because well-fed kids learn more and do better in class than hungry kids. When schools closed fifteen months ago due to COVID, thanks to generous donors, we were able to expand the program, so it runs all year long, and now we proudly serve Manitoba students in several urban and northern communities."
Notes of Affirmation
"We didn't want the kids who took our Breakfast2Go kits home to feel 'less than' because they were poor or in a desperate situation. That's why every student in the school gets access to Breakfast2Go. They opt out if they wish, but so far in each in the 4 schools we support in our Breakfast2Go program every child takes home their package. But, in taking this idea one step farther, we started including notes of affirmation in each package. They are hand-written. They come from an actual person. They're like inspirational posters; 'You've Got this', 'You're Awesome', 'Eat Well and have a great weekend'… We discovered right away that the kids all ate the food, but they really loved the affirmations.
Now, once a week they're getting a new note. One of the moms that supports the program said, 'You're not only helping our kids get fueled for learning, you're feeding their souls, and making them feel valued.' 'We're feeding their souls.' I never expected to be able to do that. It means a lot to me."
Notes Of Affirmation Part 2: To Give Is To Receive
"An added unexpected bonus was that these affirmations really meant something to the people writing them. People come to Harvest, and we have craft tables set up to write these notes. We have adults doing it, we have children writing them and they love it as part of their Harvest experience. We had a high school group come in and wrote some, and they went back to their school and told their principal  and now every classroom has a table with all of the materials  to make affirmations. They're bringing us 1000 a week when they're in school. It makes them feel good. It's just as good to receive as it is to give. They love it. There is no better indication the work you are doing is valued than on Fridays when the B2Go truck pulls in front of the school and the Kids are lined up and cheering."
Staff Development
"When I got to Harvest , the staff had just been unionized and one of the things they wanted was professional development. Because of my background as a facilitator and a trainer, I know it's important to assist staff and volunteers on their career path. I loved that idea. So, we have initiated programs to assist with certifications and advanced education.
On our first professional development day I could tell that staff were feeling ,"This is a waste of our day.", and, "We need to be doing our jobs." So, before the second session, we asked the staff what they wanted to learn and then we planned it together. We identified some programs that we hadn't anticipated but turned out to be very useful such as understanding the various stages of opioid addiction and how to diffuse conflicts.
Since then, we've had four sessions and they've been phenomenal. To me, that's the highest high. On professional development day, at the end of the day, we've done many things with our staff in terms of group learning, team building and a few other things that get the whole staff totally energized and buzzed from working so well together. We've created an environment where everyone can contribute and feel appreciated. For a Change Management CEO like me, that's number one."
Goosebump Moments 1
"About 2 months into COVID, times were very chaotic. We needed food and we needed money and we needed volunteers. We almost had to close our operations. It was that desperate. And then Mayor Brian Bowman stepped in and allowed city workers who faced being laid-off, to extend their employment by 'volunteering' at Harvest. Without those city workers helping – we would have had to close our doors. Food stops moving. People go hungry. The Mayor and those City employees saved Harvest.
Goosebump Moments 2
'We don't have a million-dollar lottery. We can't afford huge, high-profile fundraising campaigns. Harvest relies on about 200,000 volunteer hours a year and a wonderful community of Harvest Stars who have Harvest in their hearts.
When COVID hit, our food donations dropped by 60% and resources we normally rely on to feed 70,000 a month and growing, went away. Volunteer hours shrank to desperation levels. So, we organized a social media campaign and a radiothon and in one day we raised about $150,000 in cash donations and Manitobans began filling our bins again at the grocery store. It was a goosebump moment. It wasn't something I engineered as the CEO, but it was one of the highlights of my career because it meant so much.
But it didn't end there. In the 15 months since then, Manitobans have continued to come through. Every day we are grateful to live in community of Harvest Stars that share our values and helps us do what we do. It sustains us."
KEREN, THANK YOU!
The Harvest Board of Directors wanted a Change Management CEO. They chose Keren Taylor-Hughes. Keren came, she saw, and after guiding Harvest through the toughest times in its 35-year history — she accomplished. Few people noticed but Change Management CEOs don't mind a low profile.
And now, with the organization poised to embark on the next thirty years, Keren Taylor-Hughes is leaving on her own terms. Everyone at Harvest, and pretty much every Manitoban, thanks her and wishes her all the best in her future endeavours.
This includes Board Chair Marilyn McLaren, would like to say, 'Keren Taylor-Hughes, thank you. There is probably no descriptor more meaningful that we could bestow except to say that you shine. 'You are, a Harvest Star.'