Community Food Drives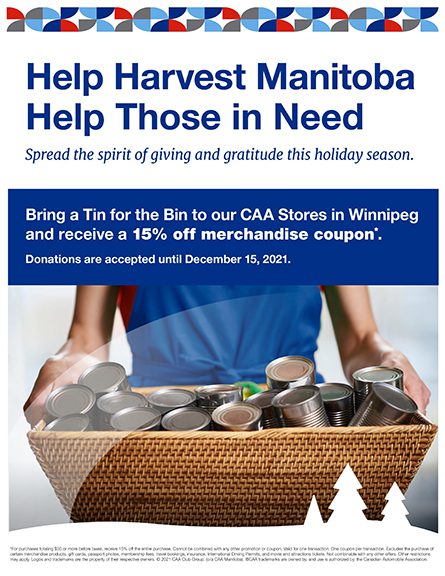 Donations until Dec. 15
CAA Food Drive for Harvest
In the spirit of giving and gratitude this holiday season, CAA is running a Tin for the Bin food drive for Harvest. In exchange for a tin, CAA will give a 15% off coupon for merchandise.
Harvest Stars:
Ecole Sage Creek School
Ecole Sage Creek School is running a food and fund drive from Dec. 9 to 22.
Cottontail Cannabis Company
Cottontail Cannabis Company is collecting Tins for the Bin at their 671 Corydon Ave. location from Nov. 24 to Dec. 22.