Shut Out Hunger April 28 at 7 p.m.
Fans are encouraged to bring one non-perishable food items to Canada Life Centre when the Moose host the Abbotsford Canucks. The Shut Out Hunger food drive, presented by Red River Co-op, collects food yearly in support of Harvest Manitoba. You can purchase tickers here.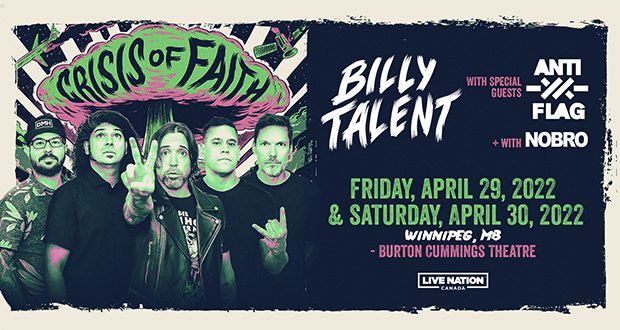 Billy Talent Concert Collection April 29 at 7 p.m. and April 30 at 7 p.m.
Billy Talent with Anti-Flag and NOBRO will host a food drive outside of both concerts at the Burton Cummings Theatre. You can purchase tickets here.