To view current Community Food and Fund Drives for Harvest in your area, go to Community Food Drives.
Mark your calendar and attend the events below. You can also sign up for e-news to have advanced notice right to your inbox. Harvest also operates and supports several community programs. For more information on these programs, please click here.
December 1 – 23
CJNU Holidays with Harvest
Those who give to Harvest Manitoba are Harvest Stars, and those who receive from Harvest Manitoba are Stars, as well. Tune in to 93.7 CJNU from December 1 to 23 to hear stories from Harvest Stars, across the Harvest Community Food Network.
Listen to our Harvest Stars on the dates listed below:
Dec. 15 at 9:07 a.m. Live
Dec. 16 at 9:07 a.m. Erin Lebar Winnipeg Free Press
Dec. 17 at 4:37 p.m. Harvest Board Member Louis Trepel
Dec. 18 at 4:37 p.m. Paulette Cote food bank coordinator
Dec. 20 at 2:07 p.m. Scott Peters Manitoba Pork Board Director
Dec. 21 at 9:07 a.m. George Constantinides, President of Contempra Steel Builders
Dec. 22 at 2:07 p.m. Rick Lee, Egg Farmers of Manitoba
Dec. 23 Theresa McKay, food bank recipient
December 10
Evanov Hope for the Holidays
Thank you to ENERGY 106, HOT 100.5, and 92.7 FM CKJS for teaming up this holiday season to make sure everyone in Manitoba can have a holiday celebration. This year's campaign raised $72,880. We will also be collecting food raised throughout the week to December 24 so stay tuned for the grand total of food and funds.
Thank you to everyone for tuning in, listening and giving!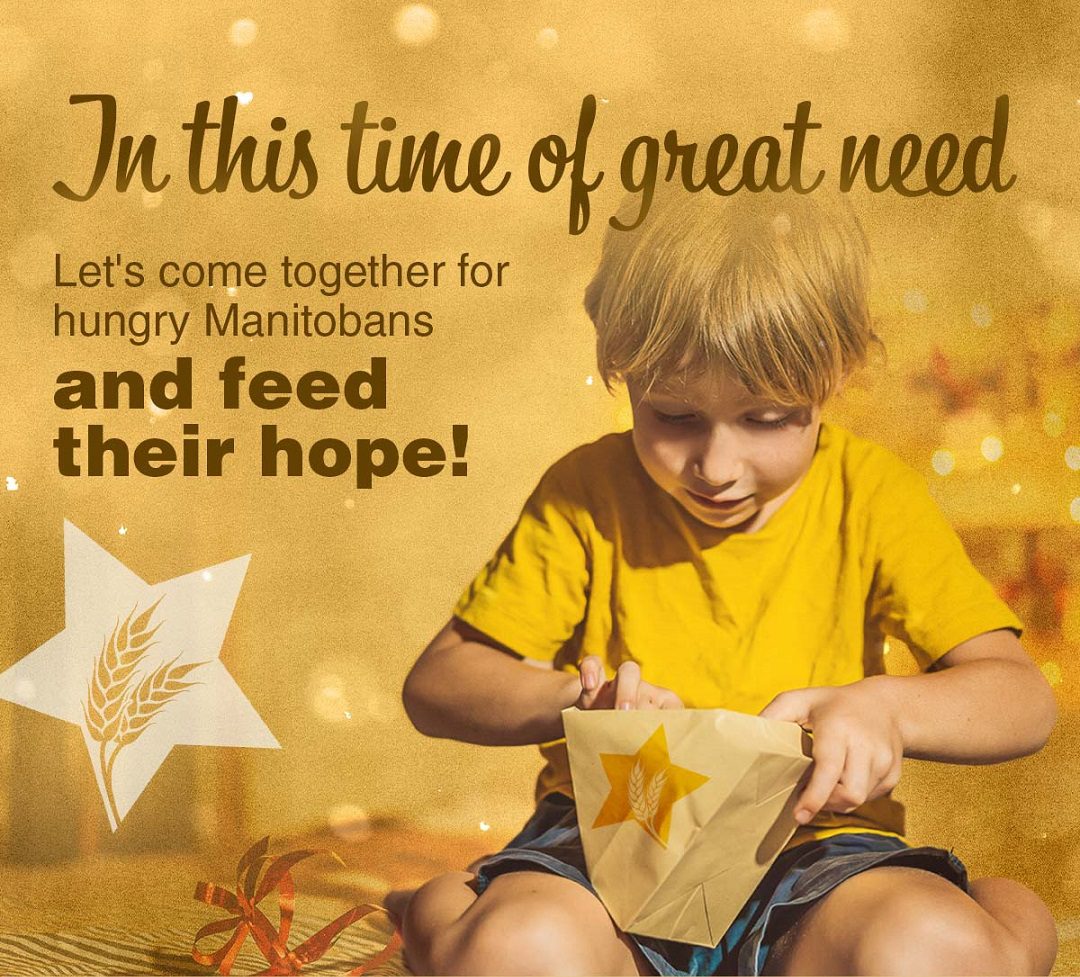 December 8, Zoom Concert , 6:45 PM
The Huron Carole with Tom Jackson
in support of Harvest!
This seasonal music tradition has spanned more than 3 decades touring from coast to coast to coast. As the entertainment community eases back to live performances where permissible, this renowned concert series will once again Zoom to your favourite screen.
Enjoy Christmas classics, road stories, fables, original music and Dad jokes that can only be delivered by Tom Jackson. Tom McKillip leads the band again as we welcome HC alumni musicians Phil Hall, John Thiel and Keith Floen. Keeping everyone in time is drummer Joey McIntyre and be ready for blues vocalist Samantha King to take things up a notch.
We are a community of Harvest Stars. Purchase a ticket to view online, connect with friends and family by watching on Zoom and 'chat' online in real time from anywhere in the world.
TICKETS ON SALE NOW!
$50 per household. Room open 6:45 p.m. Concert starts at 7:00 p.m.
If you are unable to attend the event, consider a donation to feed hungry families this holiday season.
Thank you!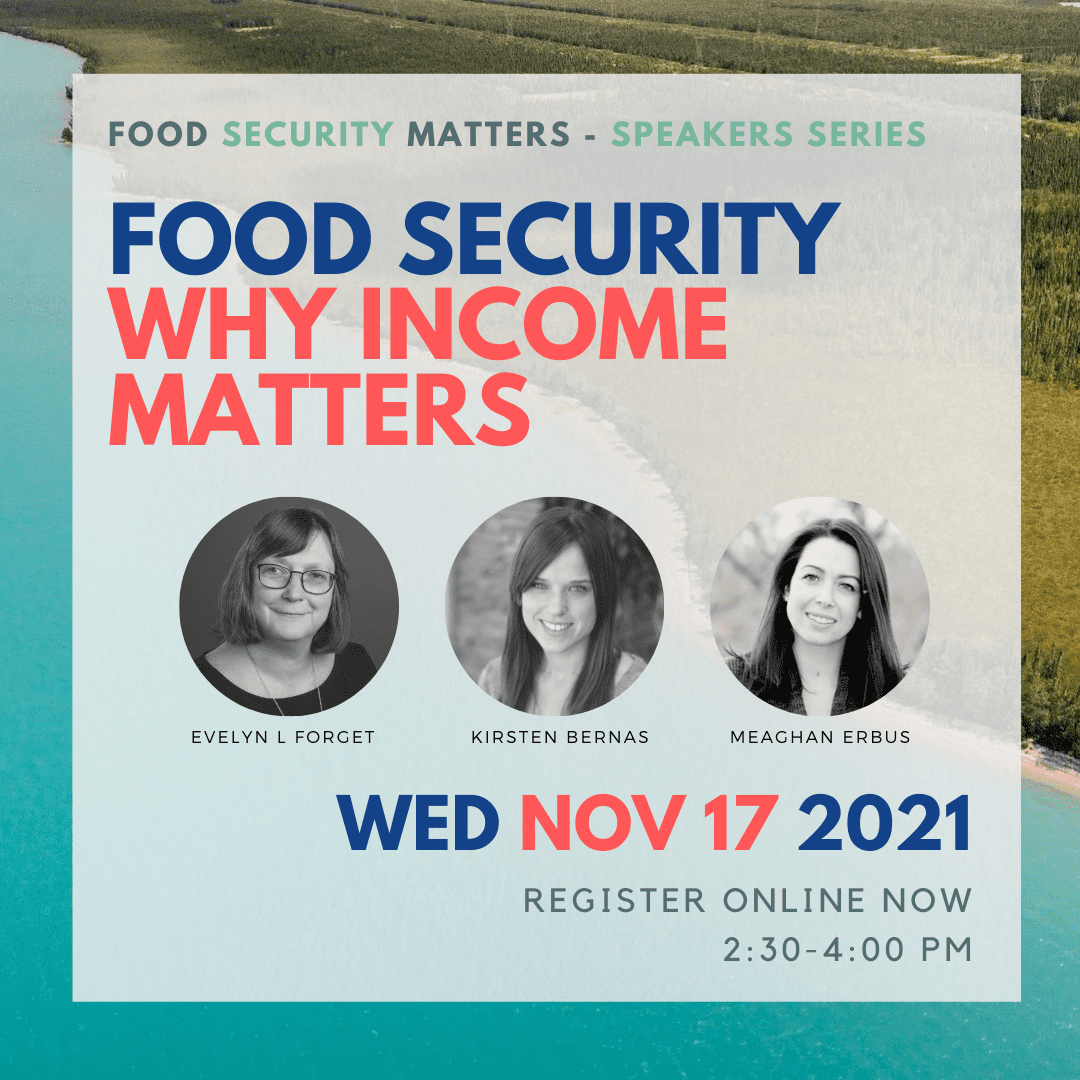 Wednesday Nov. 17 – ZOOM EVENT
Food Security and Why Income Matters
Join Harvest's own Meaghan Erbus, Sr. Manager of Community Food Network and Advocacy, Professor Evelyn Forget and Kirsten Bernas for a discussion on basic income solutions and the opportunities to create change for food insecure Manitobans. This Zoom Event takes place November 17, 2:30 to 4:30 PM.
Monday August 16 – Thursday August 19
Bidding live August 16 at 12pm and closes August 19 at 6pm
What could be better than getting your hands on a new or pre-loved bike at the Harvest Bike Auction?  Get a new bike and help feed a family in need!
Bikes For the Whole Family
 
When you get to the auction site, click on Catalogue, View Catalogue. Thank you for participating!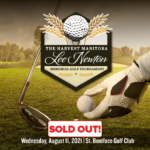 Wednesday, Aug. 11 at 12 Noon
Thank you to everyone who registered and sponsored for this year's tournament. Click on the button below to view the 2021 Lee Newton Memorial Golf Tournament and contest winners.
Sponsors 2022
To book your spot for next year, please call or email our Director of Corporate Partnerships, Colleen McVarish:
P: (204) 982-3666
E: cmcvarish@harvestmanitoba.ca