To view current Community Food and Fund Drives for Harvest in your area, go to Community Food Drives.
Mark your calendar and attend the events below. You can also sign up for e-news to have advanced notice right to your inbox. Harvest also operates and supports several community programs. For more information on these programs, please click here.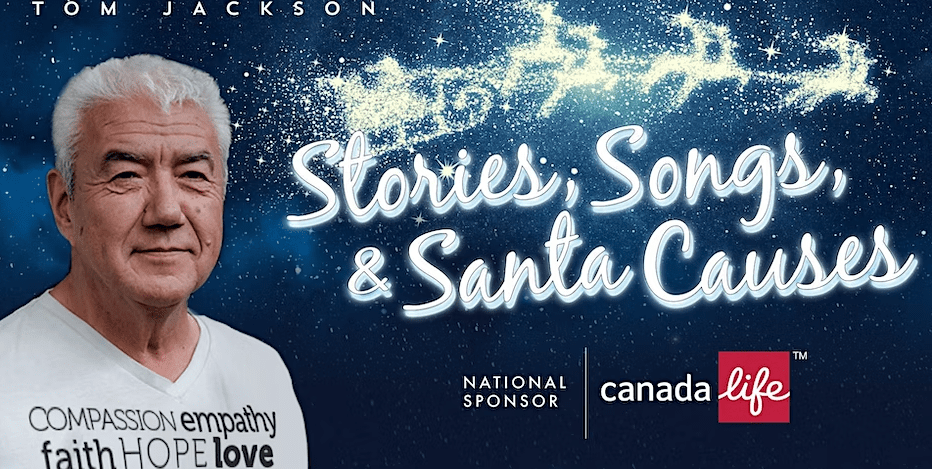 Tuesday, Dec. 6 from 7:00 PM to 9:00 PM
https://www.eventbrite.ca/e/stories-songs-santa-causes-with-tom-jackson-tickets-444621774697
An evening of original music, sing-along tunes, and signature Christmas music from master storyteller, Tom Jackson; BC Country Music Association hall-of-fame producer, Tom McKillip; and award-winning producer/multi-instrumentalist John MacArthur Ellis. Described as grace meets style and quirky festivity, the shows promises to deliver on all the causes – compassion, empathy, faith, hope and love – that many have enjoyed for decades.
Not unlike The Huron Carole where raising funds and awareness for local food banks and family service agencies became a multi-decade institution, this year, audiences will get to enjoy some of Tom's in-person charm and first-hand commitment to those in need. Consider yourself part of the solution to saving lives.
Tom, Tom and John can't promise "no Dad jokes", but the performance will bring some much-welcome levity and humanity with a date-night – or family-day – vibe!
Proceeds to Harvest Manitoba
Please bring a "Tin for the Bin" to the show.