To view current Community Food and Fund Drives for Harvest in your area, go to Community Food Drives.
Mark your calendar and attend the events below. You can also sign up for e-news to have advanced notice right to your inbox. Harvest also operates and supports several community programs. For more information on these programs, please click here.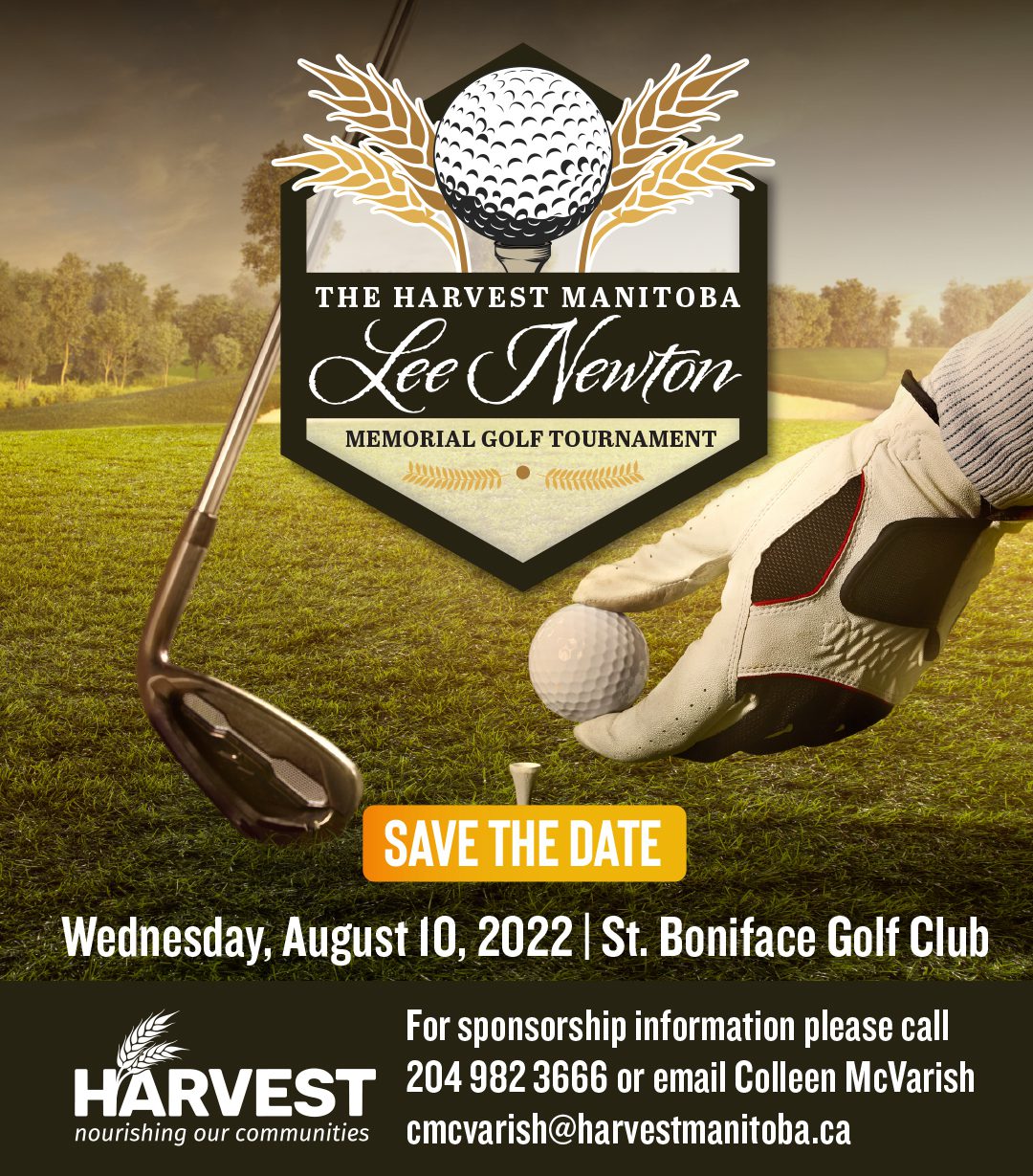 Wednesday, Aug. 10 at Noon
Thank you to everyone who registered and sponsored last year's tournament. Click on the button below to view the 2021 Lee Newton Memorial Golf Tournament and contest winners.
Sponsors 2022
To book your spot for this year, please call or email our Director of Food and Fundraising Colleen McVarish:
P: (204) 982-3666
E: cmcvarish@harvestmanitoba.ca