Join Us & Make a Difference for our Hungry Neighbours!
Apply below using the application that best suits your volunteer objective and we'll get back to you within 5 days of receiving your application.
Individuals, groups and families-welcome! Volunteers play a critical role in helping to ensure no Manitoban goes hungry. We have a wide variety of jobs including sorting food, packing hampers, delivering food to food banks and more! Training is fun and efficient. Shifts are flexible. If you have any questions, please contact volunteer@harvestmanitoba.ca
Already a volunteer?
SIGN IN HERE TO BOOK YOUR SHIFT!
SIGN IN HERE TO BOOK YOUR SHIFT!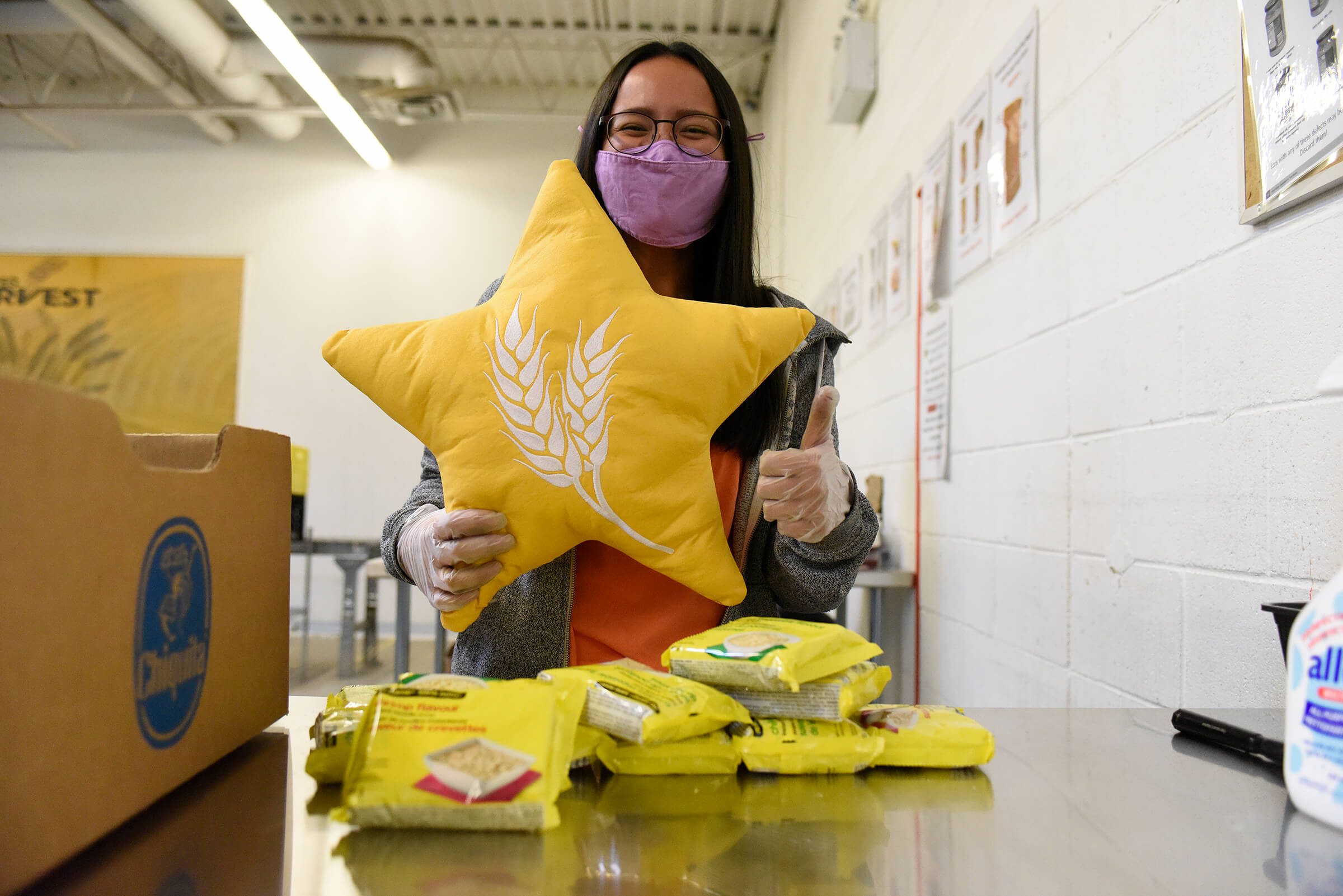 Individual Volunteers!
We are now accepting volunteers aged 14+. We are currently accepting applications for our warehouse Food Crew, delivery drivers, and our call center (options displayed on the application).
You should be comfortable standing for extended periods of time as well as lifting up to 25 lbs. We have taken the following steps to ensure a safe environment for all volunteers:
All visitors must wash their hands upon arrival.
Volunteers must always wear closed-toe shoes.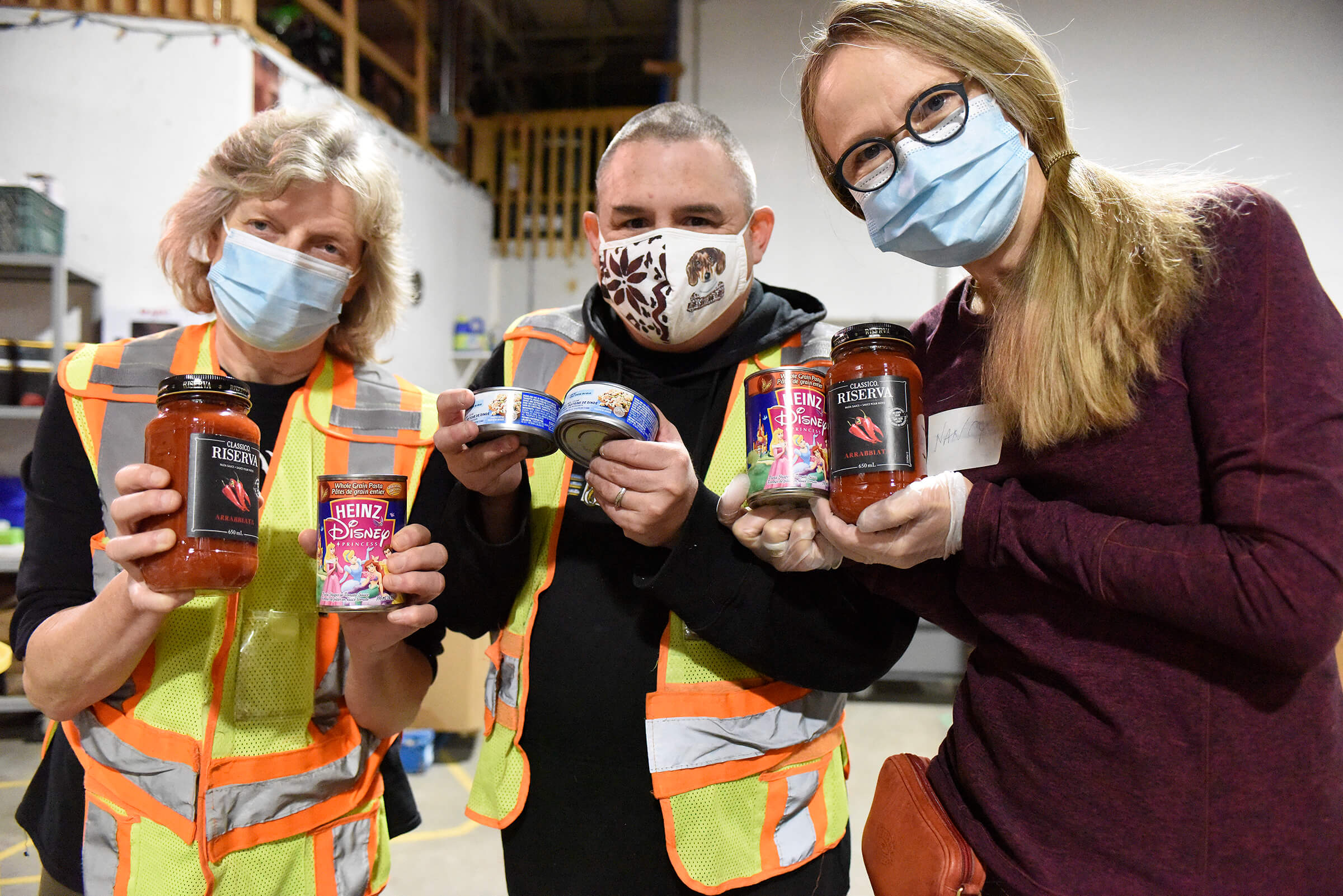 Groups!
There certainly is strength in numbers and we need your team to help. Whether you are a corporate, community, or school group we would love to have you. We can currently host groups of up to 25 individuals per shift and your visit will include:
A secure space for your team to meet and leave belongings.
A personal talk & tour of our building and operations.
A team building activity
Working in our warehouse together sorting food or packing hampers for Manitobans in need
Team photo at the end of your shift!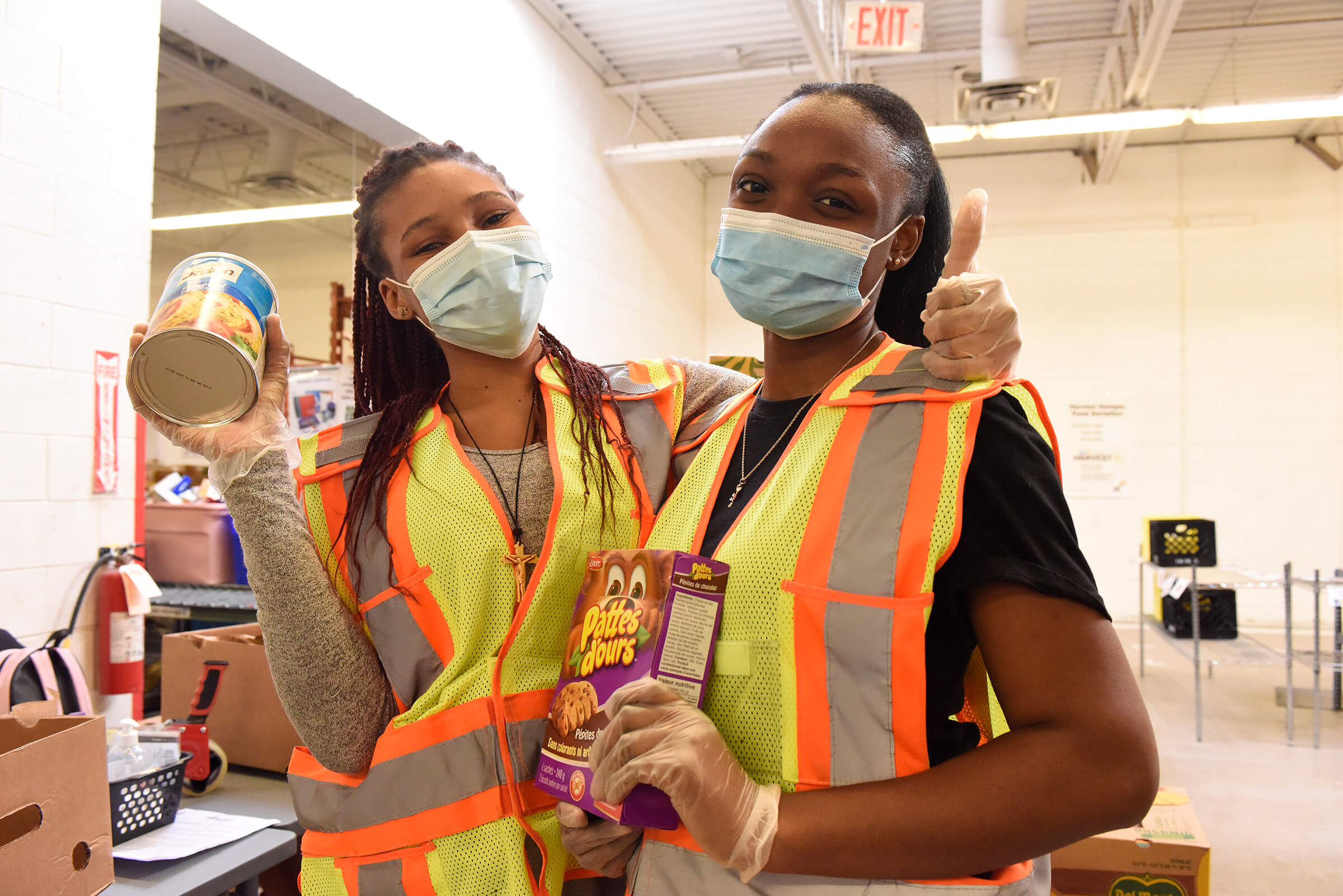 Families!
Calling all families, we need your help! Join us in our warehouse to help feed Manitobans while spending quality time together. We welcome children aged 5 years and older and families of up to 10 members. Accommodations will be made for the littles in your family to ensure a great & safe shift. Each family must always have a parent or guardian present.