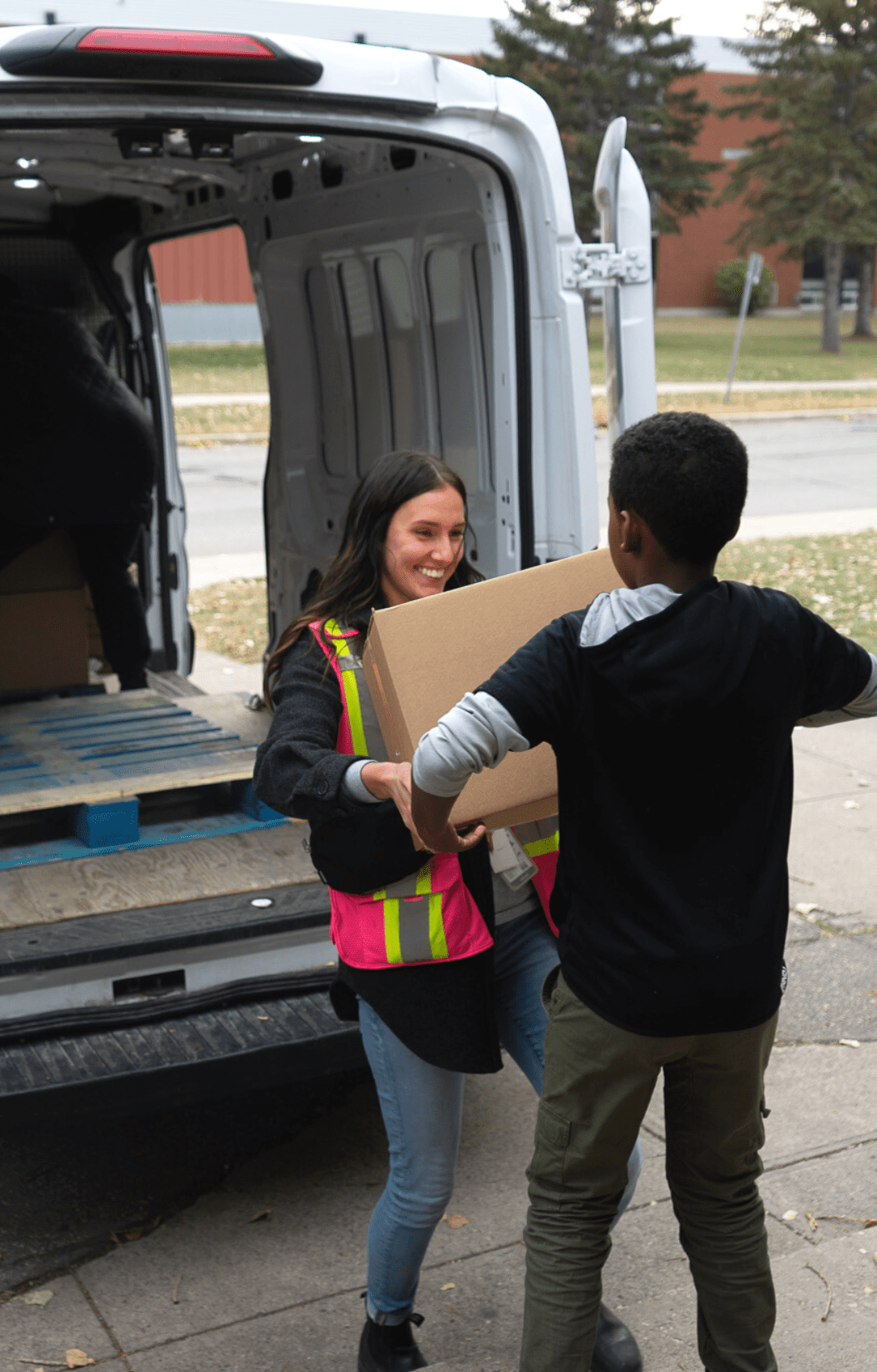 What is Meals2Go?
Harvest Meals2Go is a weekend breakfast program that is currently being facilitated in 6 Winnipeg schools, with new rural sites set to begin in 2023-2024.
The program provides students with a nutritious kit of food to take home for Saturday and Sunday – the two days they do not have access to school meal programs. Each kit contains nutritious items such as: cereals, yogurt, milk, and fresh fruit. A handmade note of affirmation is also included, to ensure they know how special they are!
In filling this weekend gap, and ensuring students have access to food, the result is that students are then more likely to attend classes, and feel better mentally, emotionally, and physically.
How Can You Help?
The Harvest Meals2Go program is expanding into rural and northern communities. It is critical that Manitoba students have access to food seven days a week.
But, we need your help!
As we have budgeted for a need of $450,000 for the 2023-2024 program, our Harvest Meals2Go team is actively seeking support from individual donors, corporate sponsors and food partners.
For more information on becoming a corporate sponsor or food partner please contact Mika Peterson at 204-982-3670 or mpeterson@harvestmanitoba.ca.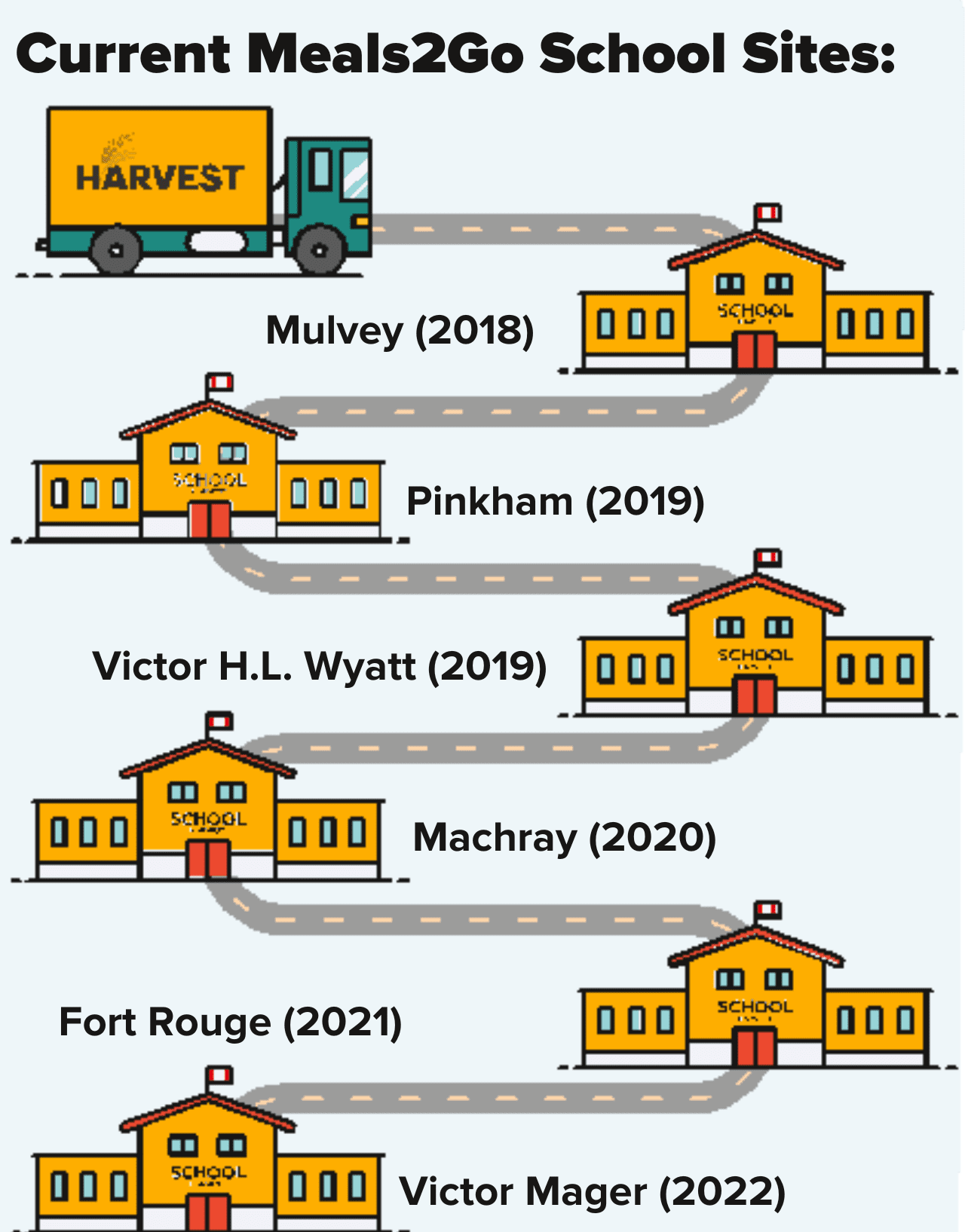 Student Quotes & Testimonials
Q: What is Meals2Go to you?
"If you don't have breakfast on the weekend, you get Meals2Go just in case."
"Meals2Go fills our tummy with breakfast!"
"M2Go is when you eat and take it home. I love it so much, it's good because you can be hungry when you're going home and that's why I need it."
Q: What does it feel like when you don't have food in your tummy?
"It feels like I am sick."
"I feel mad and dizzy."
"Sometimes I get cranky and it's hard to sit still and it's hard to focus on my work."
"I feel sick and weak, I can't talk or walk I just cry all the time."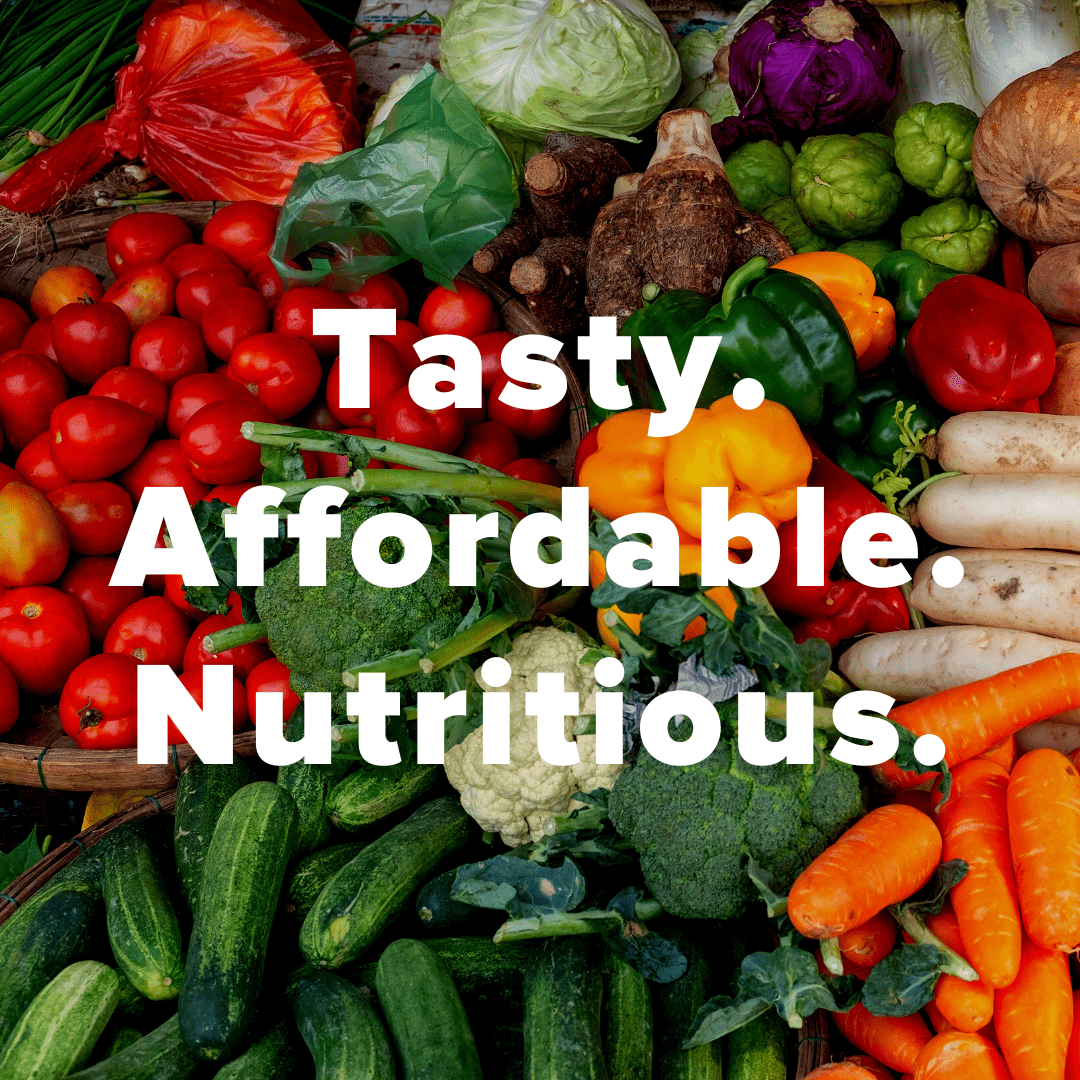 Recipes
Eating healthy doesn't have to be expensive. There are countless ways to make nutritious and tasty meals without exceeding your budget.
To see more recipes with simple ingredients that we provide in our Harvest hampers, click the button below.