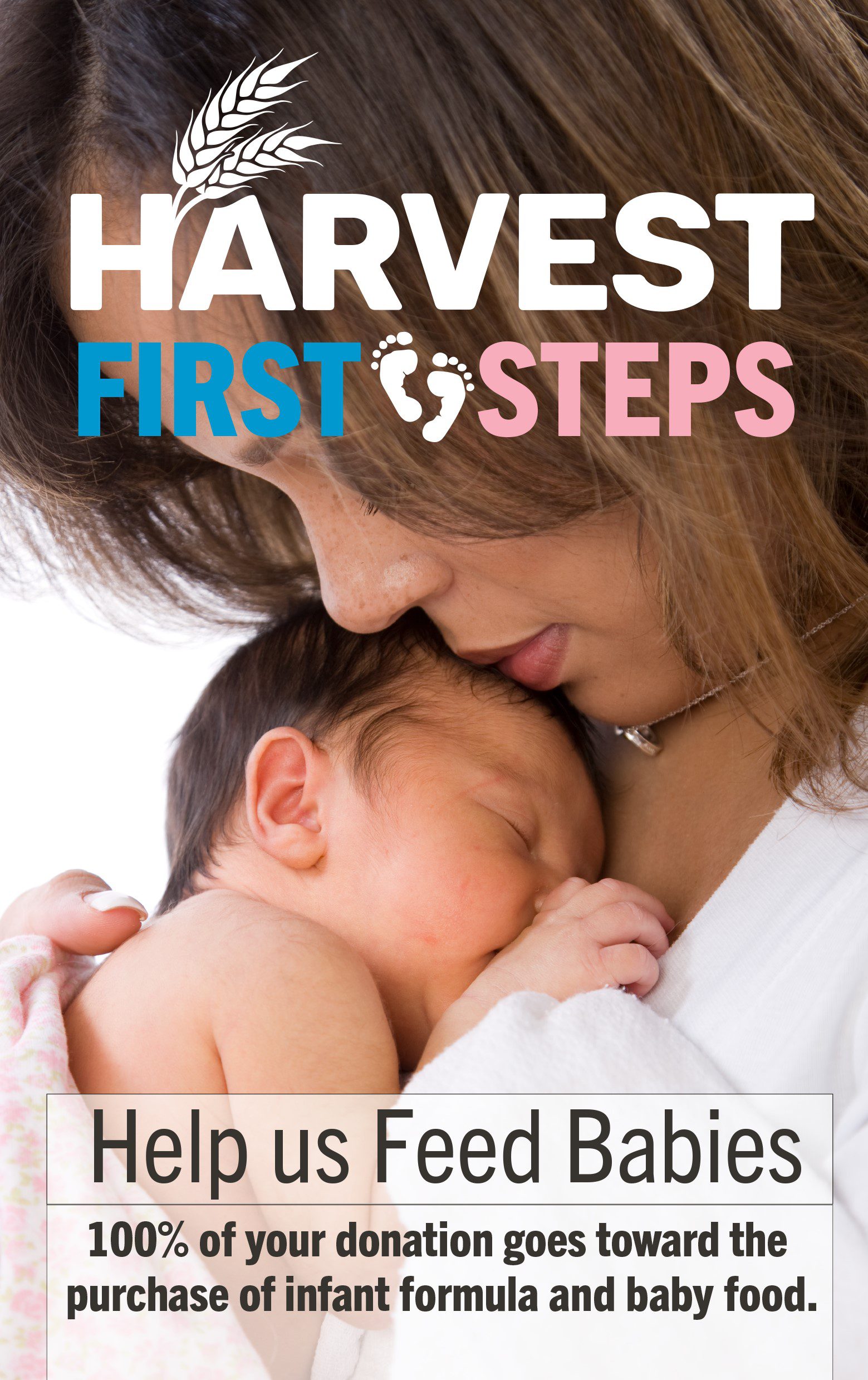 Did you know that almost half of the Manitobans we feed every month are children?
Every newborn child deserves the best chance for success in their life. For too many babies born in Manitoba, the realities of being born into poverty mean that some of the necessities of life can be in short supply. One out of every three babies born in our province are born into poverty and at Harvest Manitoba we do our best to help many of these children and their families.
"Due to medical complications, I was unable to breastfeed my baby after two weeks. Formula is really expensive, and I needed help to feed my son."
– amy
In addition to our typical food hamper programs, we provide special products exclusively to mothers with infants to help meet their basic needs during the most important time in their development. That support from Harvest includes providing powdered baby formula, baby cereal, diapers and other infant care essentials to families in need all across our province.
"The First Steps program has been very helpful. With inflation, formula is very expensive, with their help I can put money towards toys, clothes, things like that."
– Chantal
First Steps is a critical Harvest program – and it is completely donor funded! This program can only continue with the generosity of Manitobans like you.
Harvest is asking for your support so that we can replenish funding for the First Steps nutrition program. Please consider a gift towards the growth, health and development of babies born here in Manitoba.
For more information on how you can get involved with the First Steps program, please contact Colleen McVarish at cmcvarish@harvestmanitoba.ca or by phone at 204-982-3666.