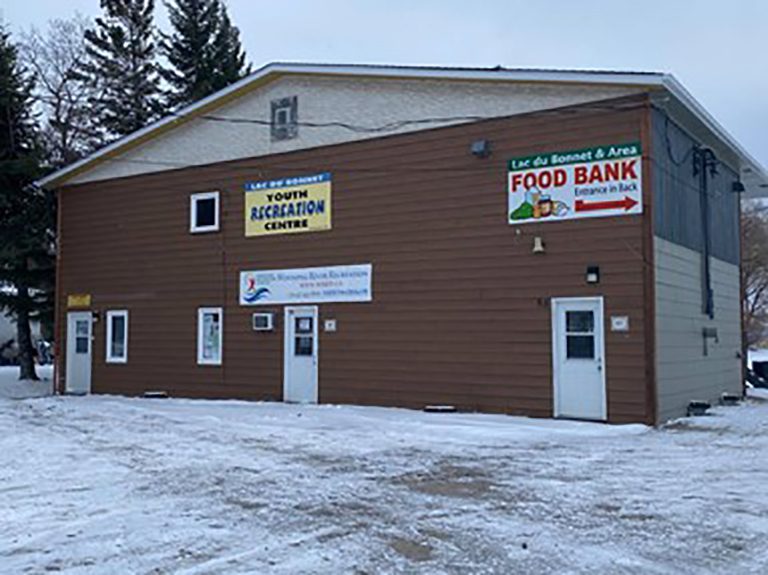 Member Spotlight: Lac du Bonnet Food Bank
Through the efforts of the Lac Du Bonnet Lions Club and the Lac du Bonnet Knights of Columbus, the Lac du Bonnet and Area Food Bank has been in operation since Oct. 1, 2001. Since then, they have grown exponentially to service the needs of the twelve surrounding communities.
"One day, my wish is that our doors will close because of a lack of people in need. Until that day comes, the Lac du Bonnet and Area Food Bank is here to meet that need," said longtime volunteer Carol Lesko.
Their primary goal is to provide a 2-day supply of basic groceries for those needing a helping hand. They rely mainly of the generous support of the community through donations and more than 50 volunteers to keep their pantry well stocked and client's fed.
As many rural residents know, it is extremely difficult to get the things that a family needs if they do not have transportation.  Lac du Bonnet saw this issue with their clients and partnered with several social agencies throughout the region to register clients in need.  A pickup and delivery system was put in place to provide hampers, which has proven to be especially valuable during COVID.
Drop in Monday and Thursdays between 10 a.m. to noon at 55 McArthur Avenue, Lac du Bonnet to receive a hamper. For further information please contact chairperson Kim Laurans at 204-345-0409.