Board of Directors > Barry Pederson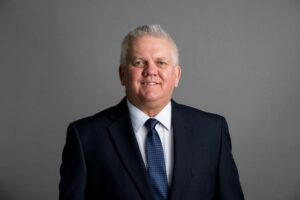 Barry Pederson
Barry Pederson is a General Manager for Walmart Canada.
Barry has over 37 years of retail business leadership. During his career, he has built a reputation for operational excellence, innovative strategic thinking, working with the highest level of integrity and a deep and passionate commitment to Walmart's customers and community.
He has lead fund raising efforts for national and local charities including Harvest Manitoba, Manitoba Children's Hospital , Breakfast Club and Red Cross.
Harvard Manager Mentor: Courses include Emotional intelligence, Communicating across cultures, Managing a Multigenerational Workforce and How diversity fuels emotional intelligence.
Barry and spouse Wendy Holm are longtime residents of Transcona. They have been involved with Humane society and Canadian Diabetes Association for several years. Interests include Travel, Outdoors, Winnipeg Blue Bombers and Winnipeg Jets. Barry is an avid golfer.