Harvest Voices 2022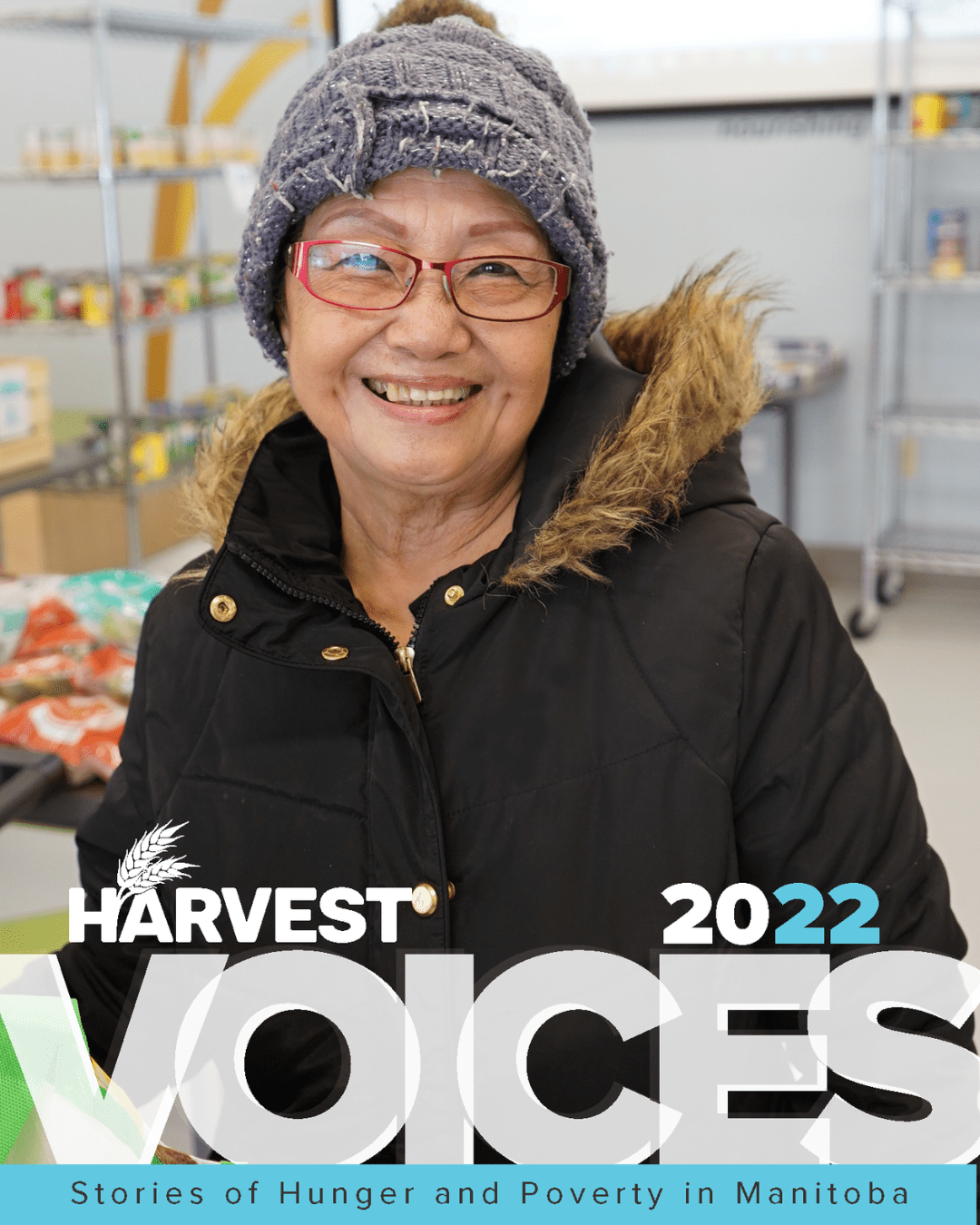 The face of those who use food banks across our province is changing. Not only are people using food banks in record numbers – twice as many today as in 2019 – but their circumstances are changing too. Today a quarter of food bank users are people with jobs, 50% more than just one year ago. An ever-growing number of food bank users are Indigenous, now over 40% of Harvest clients and set to increase due to rates of poverty, particularly child poverty much higher than the general population. We are also seeing a record number of children using food banks in Manitoba – 15,000 every month who are in both single parent and dual parent households. 
As much as the face of food bank use is changing, some things have not changed. People are using food banks because they can't make ends meet. Whether their income comes from income assistance, disability benefits, pensions, or a pay cheque, a record number of Manitobans are finding that income is not enough to meet the basic needs for themselves or their families. Another common thread is that the challenge of inflation has pushed even more people toward food banks to make their budget last to the end of the month in the face of record high food costs. 
These Harvest Voices are just some of the stories of hunger and poverty in Manitoba. Each one is unique and there is no one-size fits all approach to the challenges. Just by taking the time to listen to these stories we are taking a first step to helping build a healthier future for all where no Manitoban goes hungry. 
*A special thank you to all Harvest food bank recipients who participated in our survey, sharing their experiences and ideas.
Thank you to our Community Food Network for helping us work towards a Manitoba where no one goes hungry. Thank you to our team of staff and student volunteers who helped gather information and research for this report: Bailey Morlock-Tellier, Brooke Harding, Jen Gair, Julia Neufeld, Meaghan Erbus and Mikaela Marcalinas.
We appreciate your commitment, time and support developing and authoring this report.