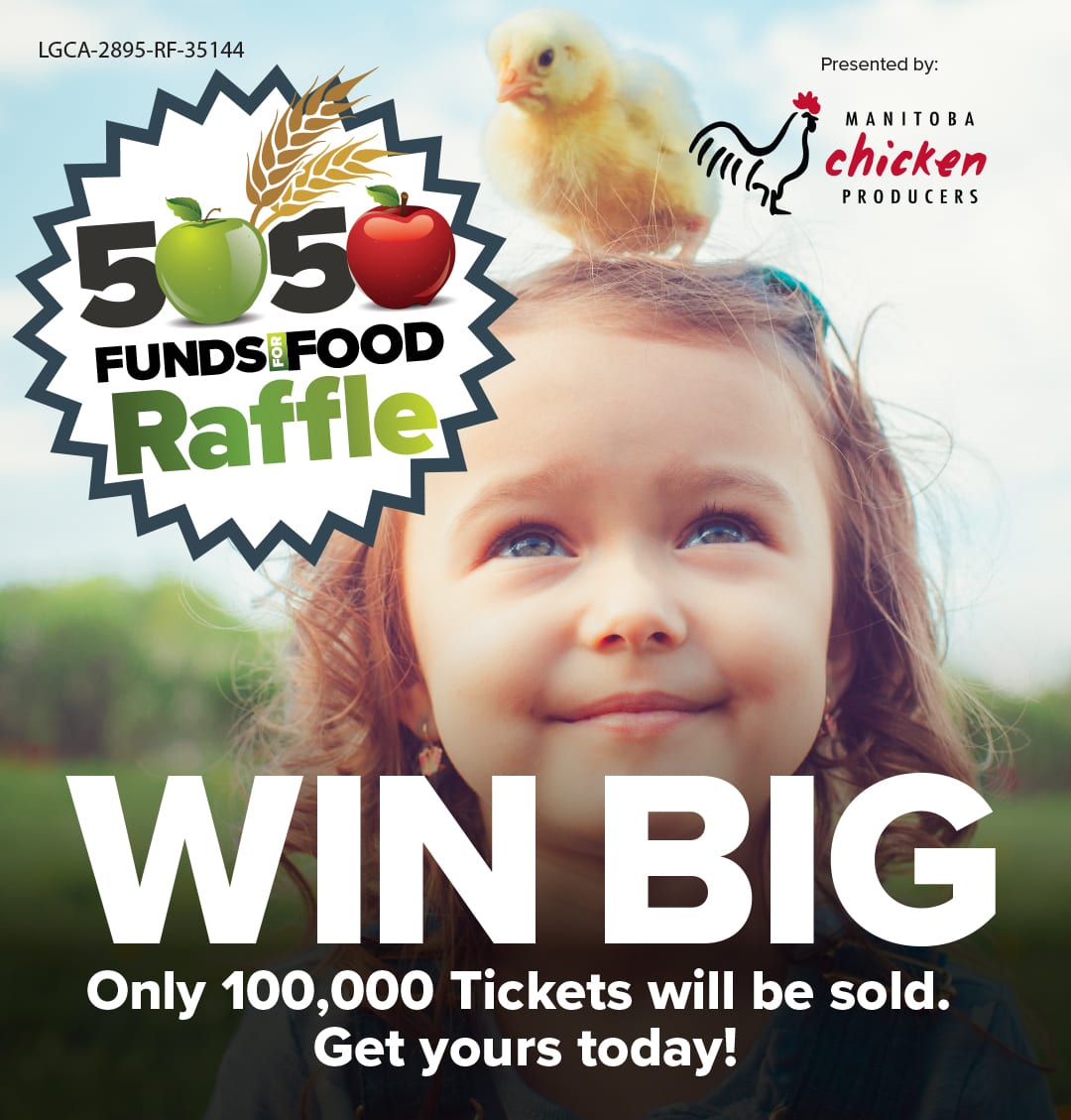 50-50 Funds for Food Monthly Online Raffle
You win. Harvest wins.
And together, we nourish our communities.
This is an easy, fun and affordable way to support Harvest Manitoba. Buy your tickets today for your chance to WIN BIG and feed our hungry neighbours.
TWO EARLY BIRD DRAWS – $250 and $500
Main Draw on the 16th of the month at 9 AM.  Guaranteed $2500, with Raffle 1 over $36,000
WINNERS:
To view past or current Winners, please click Read More on the Raffle you want to view.
Presenting Sponsors
To sponsor the next month's raffle, please email: Karen Taraska-Alcock, Director of Marketing & Communications.