This year close to 9,000 volunteers donated 191,770 hours to the Harvest Manitoba Food Bank Network in Winnipeg and across Manitoba.
Join Us
Your opportunities will be endless. We are extremely COVID-19 safety-compliant. Training is fun and efficient. Shifts are flexible. There's a way for you, your family or you business to help Harvest feed hungry Manitobans.
Pick your Harvest Adventure
We have a wide variety of jobs including intake, sort, pack, organize, clean, drive and more! Harvest is happy to accommodate you, your family, friends, your business or community group.
To apply for a volunteer position, please fill out an application form and we will be in contact with you. If you have a special skill you would like to highlight and share with us, please include these on your application.
* Harvest Volunteers Schedule Shifts Here – Schedule Shifts Here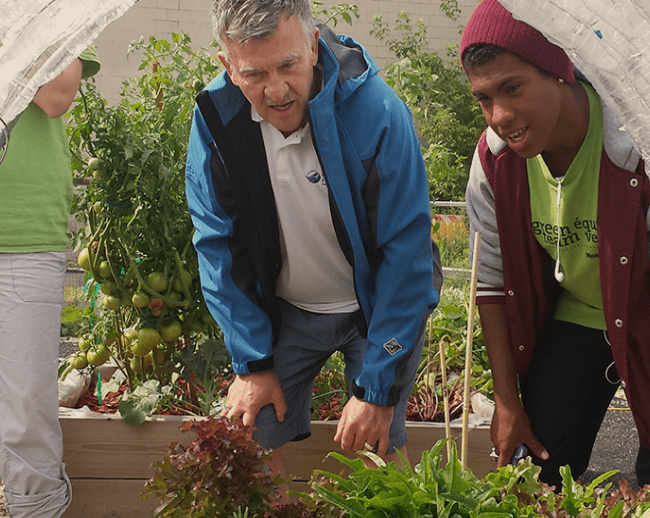 What Motivates a Harvest Volunteer?
As a volunteer, you are a donor, giving your time and good will to support your community. It feels good to contribute to helping others. There's a karma to showing your gratitude for what you've been given in life by giving, yourself.
Maybe Harvest has helped you through a tough time. Maybe you've been hungry and have been fed. Reaching out to give kindness to someone else celebrates how far you've come.
When you walk through our doors, that's the community you'll be volunteering with. We call them Harvest Stars, and they do shine.
It takes a special community to feed our community. We could not do this without you.
There is something for everyone to do, and the need for volunteers is always critical.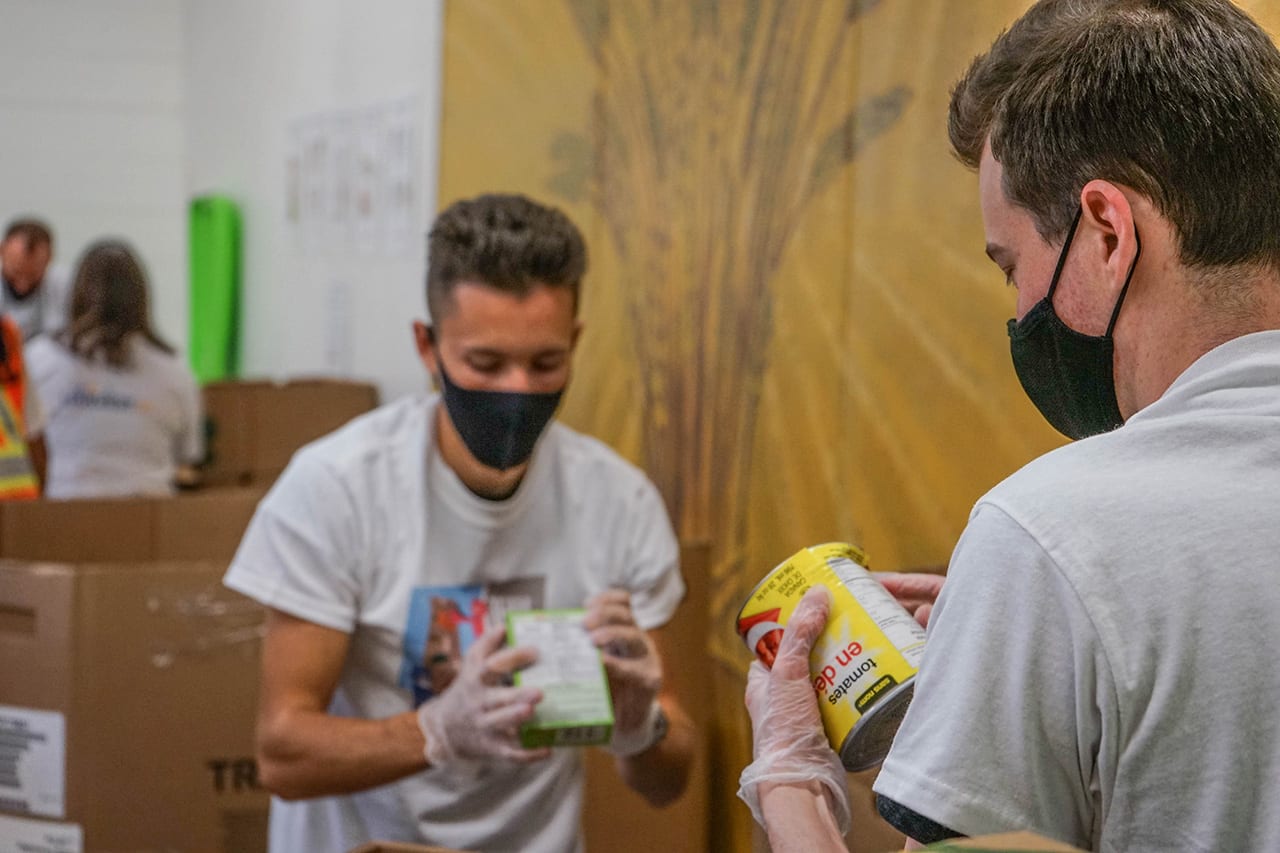 Top 10 Benefits of Being a Harvest Volunteer
Flexible shifts and hours. (Min. 2 hours a week).
Multiple jobs/responsibilities. Match your area of interest.
Work at your pace. And still work hard.
Join with friends. Work together.
Best First Day Training. You'll love it.
Learn food handling skills. It's what we do and augment your résumé.
Join an established team (35 years honing our crafts).
Work in a kind workspace (Hello, friend!).
Be appreciated (Thank you, friend).
Be fulfilled (It feels good to do good).